In recent years, we have seen grand movements in public awareness on production of all kinds. For example, it's not uncommon to want to know where our food comes from before we consume it, before we even put it in our baskets at the grocery store. We want to know if it's organic, or sprouted, adulterated by GMO's, grass fed or corn fed. Luckily, the food production industry has started making strides to allow consumers access to this information. Ana Kilani, philosopher, environmentalist and entrepreneur, found herself frustrated that the goods and clothing industry still trailed far behind in this kind of transparency.
Where and how goods are made remain a chief concern for Kilani, who is keenly aware of these issues. She references, for example, irresponsible environmental practices like factories producing excessive material waste; poor labor conditions like workers crushed in collapsing factories; or workers blacklisted or beaten for attempting to create a union for fair pay. Unfortunately, given the economic landscape in many developing countries, little pay in a factory over no pay at all may not be enough to incentivize workers. As it stands in Cambodia, "women work 8-10 hour days to make $3.44, but can earn $5 per blowjob (and we all know that doesn't take very long)," Kilani jokes.  Additionally, "there is the matter of disposable goods increasing year after year." Kilani reminds us that the average American gets rid of a whopping 65 pounds of clothing a year, not always donated, occupying heaps of space in already overly crammed landfills. Currently, it takes about 2.5 years worth of potentially good drinking water to make a single tee shirt.  "The clothing industry effects every single one of the 17 global challenges. It is the world's 3rd, if not 2nd, largest contributor to environmental pollution worldwide. The clothing industry is in a terrible state really" Kilani tells us.  In an economy where the consumer is so removed from the production of a product, how are we to make intelligent decisions? What does it mean to be an intelligent consumer?
Currently, the average consumer has little to no way to check the labor and environmental standards associated with their favorite brands. Most brands are not forthcoming and it's just too easy to greenwash their brand or practices. In response, Kilani has composed an e-commerce site that curates its inventory according to specific ethical standards. In short, she does the research so you don't have to. Paramount to ethical consumerism is minimizing impact and realizing what we consume does have an environmental cost. 
Greenhaus, one of the very first sustainable marketplaces, is an e-commerce venue for sustainable goods that aims to ensure quality and ethics without compromising fashion and practicality. "Greenhaus puts ethical standards at the forefront: We don't support products without knowing where it was made, how it was made, and what it was made from," Kilani says. Upon first glance, Greenhaus's website looks like the future of online shopping: the marriage of ethics and design. It's clean minimalist design matching the directives of its overall mission. The website is not just a shopping cart but a mood and and an ambiance. It houses clothing that is comfortable, sexy, and sophisticated, much like the woman who created it. Nowhere on the website does its language hit its audience over the head with critical platitudes about its mission. Rather, presenting a clean straight forward philosophy, Greenhaus is a comfortable place for the educated consumer where conscious commerce becomes a choice and not a guilt-ridden half-protest. It's creator and CEO hopes to see more and more companies incentivized to exercise creativity in their approach to sustainable production. "I want nothing more than Nikes made out of mushroom leathers. Or pineapple skins." 
No doubt, there is a long road to institutionalizing global standards of ethical and sustainable production industry-wide. Though worth the wait, times aren't changing quite quickly enough for Kilani, who has managed to formalize Greenhaus, design and manage the website, coordinate and supervise all of its content, manage its finances, build the backend of the marketplace, and find time for tedx talks and local media outlets, all on her own. 
We sought Kilani for an exclusive interview to find out more about her triggers for this project, details on the goods industry as it stands today and how she manages this growing business on the day to day: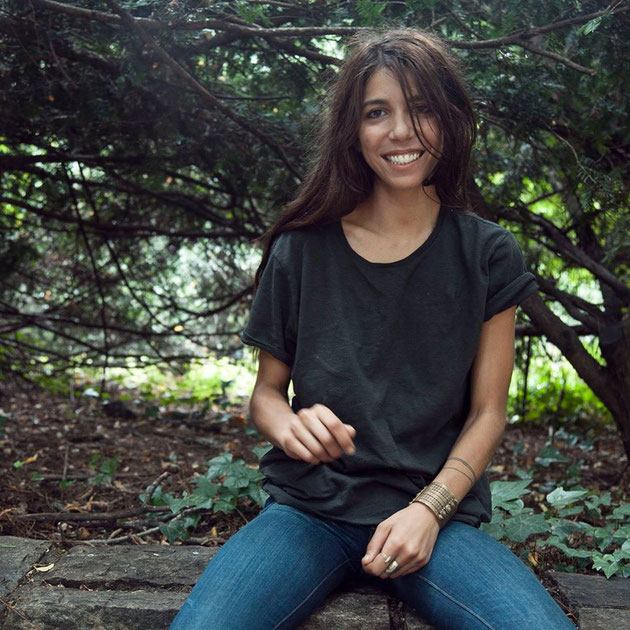 M: Why does sustainable clothing matter?
Ah, look at the sustainable development goals, the clothing industry effects every single one of the 17 global challenges. It is the world's 3rd, if not 2nd, largest contributor to environmental pollution worldwide. The clothing industry is in a terrible state really.
How does one know what is "intelligent" and with minimal impact? Are their ways for consumers to learn about companies and brands transparently before buying their products?
Yes, there are ways, although it is often hard as it is quite easy to greenwash things . . . I have learned the hard way, and still do. You can ask the brands directly if there is not information on their website, but if you ask where a product is made and they respond that it is " designed in xyz" – it might not be a good fit, they are looking to skirt the question by giving you alternative information. Greenhaus is really trying to do this research for you, that's one of our big goals, to create a trustworthy marketplace, where people don't feel like they are either being cheated by paying too much or worried that they are contributing to the negative impacts of the clothing industry.
Intelligent can be understood in many ways, at Greenhaus we understand it in three ways:
1.) new products that are being made sustainably aka with fair and responsible human and environmental practices / and when I say Fair and Responsible, I mean, conditions where women are not being crushed alive in factories collapsing, or  being beaten  and blacklisted for attempting to create a union for fair pay. As it stands in Cambodia, women work 8-10 hour days to make $3.44, but can earn $5 per blowjob (and we all know that doesn't take very long)  – I mean Fair and Responsible in so far as creating conditions that allow women and workers to heal from poverty, that give productive lives making beautiful garments for appreciative people.
It is making goods out of materials that create fertile growth and opportunity for the future of ourselves and our environment. Currently, it takes about 2.5 years worth of potentially good drinking water to make a single tee shirt. But companies like Levi's are creating technologies that create our denim using 98% less water. And although Levi's has good qualities and bad, this is a great thing, and I hope it is widely celebrated so other companies and brands are incentivized to get creative. I want nothing more than Nike's made out of mushroom leathers. Or pineapple skins.
2.) Second Hand items – products that have already been made in both good and bad labor and environmental conditions.  Our number 1 export into Africa is used clothing. The government has thought about banning us because its causing a bit of a long term economic crisis, hurting local jobs and building sustainable wealth. The average American gets rid of 65 lbs of clothing a year. It was not made in an environmentally friendly way, it will not go back in that way either. Ah so, there are landfills, and an overabundance of used clothing, used things.
3.) ReMade or Upcycled products – this is where the creative genius of our generation and the next comes into play . . . how can we most intelligently use the materials we have already created to make new HIGHER quality goods. Greenhaus is not interested in disposable "things" – it is only acceptable if it is biodegradable and when this day comes, let's talk.
What other companies are doing this? Is this the first e-commerce aggregate of sustainable clothing?
No, there are a few websites doing similar things: Zady, Kindred Black, Ethica, Tradsey & Etsy – I love all of them.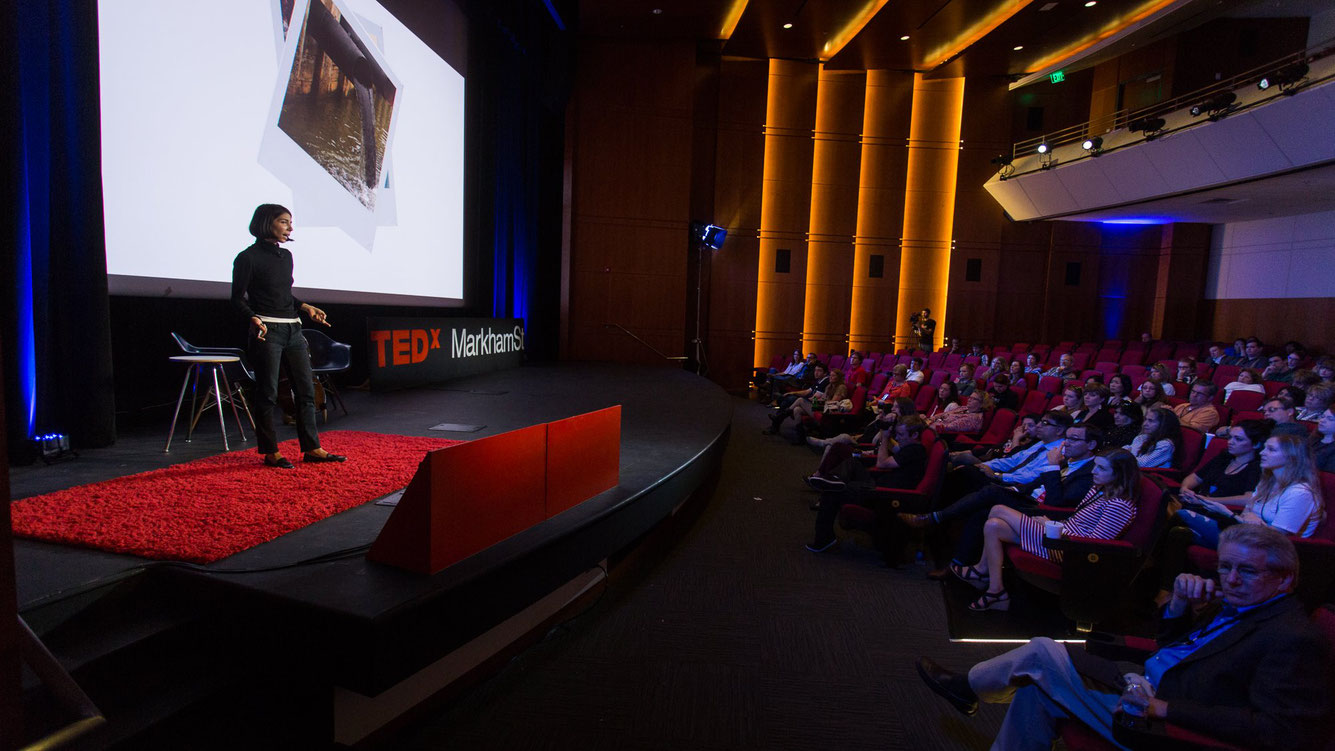 What is Greenhaus?
A sustainable marketplace for the modern human.
How did you come up with the idea for Greenhaus?
I don't even know anymore really, I thought I was bartending and just wanted to buy a tee shirt and didn't know where in the whole city of NYC I could go to see a selection of tee's that were sustainable – and nothing online was really what I was looking for. I wanted a selection of basics, I am firm believer in good basics and adding on from there. So I guess the idea came from my wanting it to be true.
What is Greenhaus's objective?
To create things and systems that are good, on the local and global scale. The large objective is to create a business that is intelligent, efficient, effective, and elegant. A marketplace that on a large scale has the ability to sustain ethical companies currently producing new goods, empower companies creating innovation solutions by using materials that have already been made, and simply reusing objects of quality and timelessness for as long as it has life in it.
Why is this a unique project?
Hm, I think because it is trying to look create a circle system, one that is closed loop- or I would love to get as close as possible. I am stil learning, but asking how can we answer many many questions related to sustainability in industry and business under one umbrella, aka Greenhaus marketplace (and future growth implementations and applications) 
What are/were the obvious challenges?
Needing to learn a lot of new content daily. The tremendous amount of time it takes, in general on daily tasks, and over all to figure out how to grow and stabilize at the same time. It takes a long breath.
You really need to think it all through, even the parts you don't like. Those are I guess the most important. Do them first. Or try to. You will probably fail, but that's okay, keep trying.
What are/were the hidden challenges?
Not being good at anything, and the moment you become good at new task, it somehow is immediately finished and you won't be needing to use that skill again until you have sufficiently forgotten how it was you got good at it… so it's a repetitive circle but endless learning curve at the same time.
How are/were the challenges overcome?
Oh, I just do it, sometimes I take longer than needed but I am continually getting better at it. I allow myself to take time though, I think that I am able to go faster this way for now. I like to look at my work as I go, it helps me understand, prevent problems, and come up with new ideas and campaigns.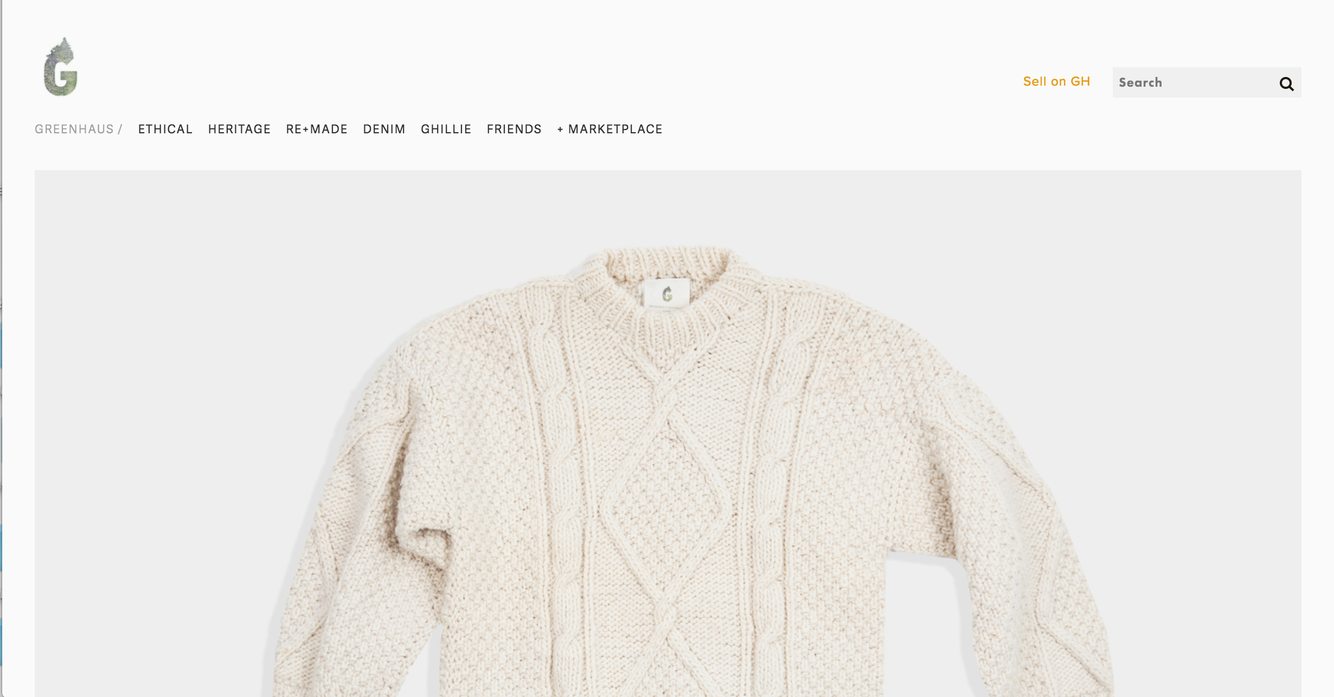 How do you start your day?
coffee
How do you stay organized?
List making is essential – and coded list making is even better. 
What tools do you use?
I have a note pad next to my computer where I make hand written lists, it's very important for me, I often but the content into my phone as well, and for this I use google calendar and google keep.
How do you stay motivated?
Letting myself take the time to look and think . . . I stare at my website a lot. Just quite blankly really. I do this a lot, to understand space. I also try to enjoy the process even though this can be annoying. It's almost not motivation anymore but responsibility toward it. As a friend, and that I suppose it is.
What is one thing that you owe much of your project's success to/if you had to attribute your projects success to one thing ? or person, what would it be?
My mom, hands down. 
 What should women in this industry/field know before going into it?
Oh, read Lean In by Sheryl Sandberg. I really loved it, it made me sad to know some unsettling statistics about my current opportunity to succeed, but empowering simultaneously because I am decently competitive so I like a bit of a challenge. I had a older brother, he gave me this skill. (and so many others)
At what point, did you realize, this is gonna work and what changed?
I haven't realized that yet, one day.
What do you wish someone had told you or that you had known before hand?
What piece of advice would you give to someone starting a similar project?
Classically: If at first you don't succeed, try, try, again.
Me: If at first you don't succeed, and you don't try again, well then, you're done. It's over. Because you're going to fail, like a lot, and almost every time on your first time. It's either fail or never succeed. It seems.
What technical resources did you use (books, articles, speakers, resource guides)?
Small Business with Steve Strauss (Podcast)
What do you read, watch or listen to for inspiration (especially regarding this project)?
Tim Ferris interview with Tracy DiNunzio – it means a lot to me, she's cool, she studied and practiced art as well before attempting to take on a retail start up.
When I first first opened I liked to look at the Instagram pages of brands like Everlane and scroll back to the first posts and see what a mess they were when they were just starting out too.
There is also this thing called the Way Back Machine, it lets you see how a website looked at a given point in history, it's pretty cool for inspiration.
I try not to watch to listen to too much, if I have a questions I will specifically look it up, but I try to mostly only be on the internet if I am working.
How can we learn more about this project?
www.shopgreenhaus.com, I also just did a Tedx talk on #GoodGoods, It's a mildly comical talk about the current state of the clothing industry, it's not live yet, but should be available in the coming weeks. 
---
Ana Kilani is the Founder and CEO of Greenhaus x Sustainable.
Instagram: @shopgreenhaus      
---